Beat the Bridge to beat diabetes
May 21, 2017
WHAT: 35th Annual Beat the Bridge to Beat Diabetes benefiting JDRF
WHEN: Sunday, May 21st, 2017
WHERE: Husky Stadium, Seattle, WA
WHO: YOU!!!!!!
Join Team Cure 4 Type 1 this year to help raise money to beat diabetes. Last year we had a fantastic team turn-out and raised almost $14,000!!! As always, there is a 8k race, 3 mile walk, and a 1 mile fun run. Each registration is $30.
Don't feel left out if you can't make the race, you can register for free to be a virtual participant and contribute to our goal. 
Register to be on Team Cure 4 Type 1 today! See you at the start line!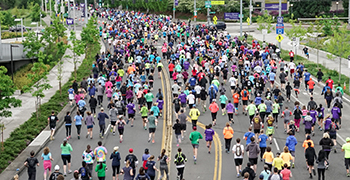 Other Events
>> 34th Annual Beat the Bridge (1)
>> Beat the Bridge 2015
>> JDRF 26th Annual Dream Gala
>> Super Bowl Weekend